Texas Robotics Activity Book
Whether you are introducing your child to robotics as a parent, teacher, or community leader, Texas Robotics is here to support you. This curriculum is being expanded, and it pairs perfectly with a field trip visit to our facilities. 
These activities are for ages K-8.
          Medical Robotics Coloring Page
          Gravity Robot Activity Instructions
Girl Day
Girl Day, or Introduce a Girl to Engineering Day, is a campus wide event hosted each year. Texas Robotics participates by hosting educational activities, giving tours, and showing robotic demos.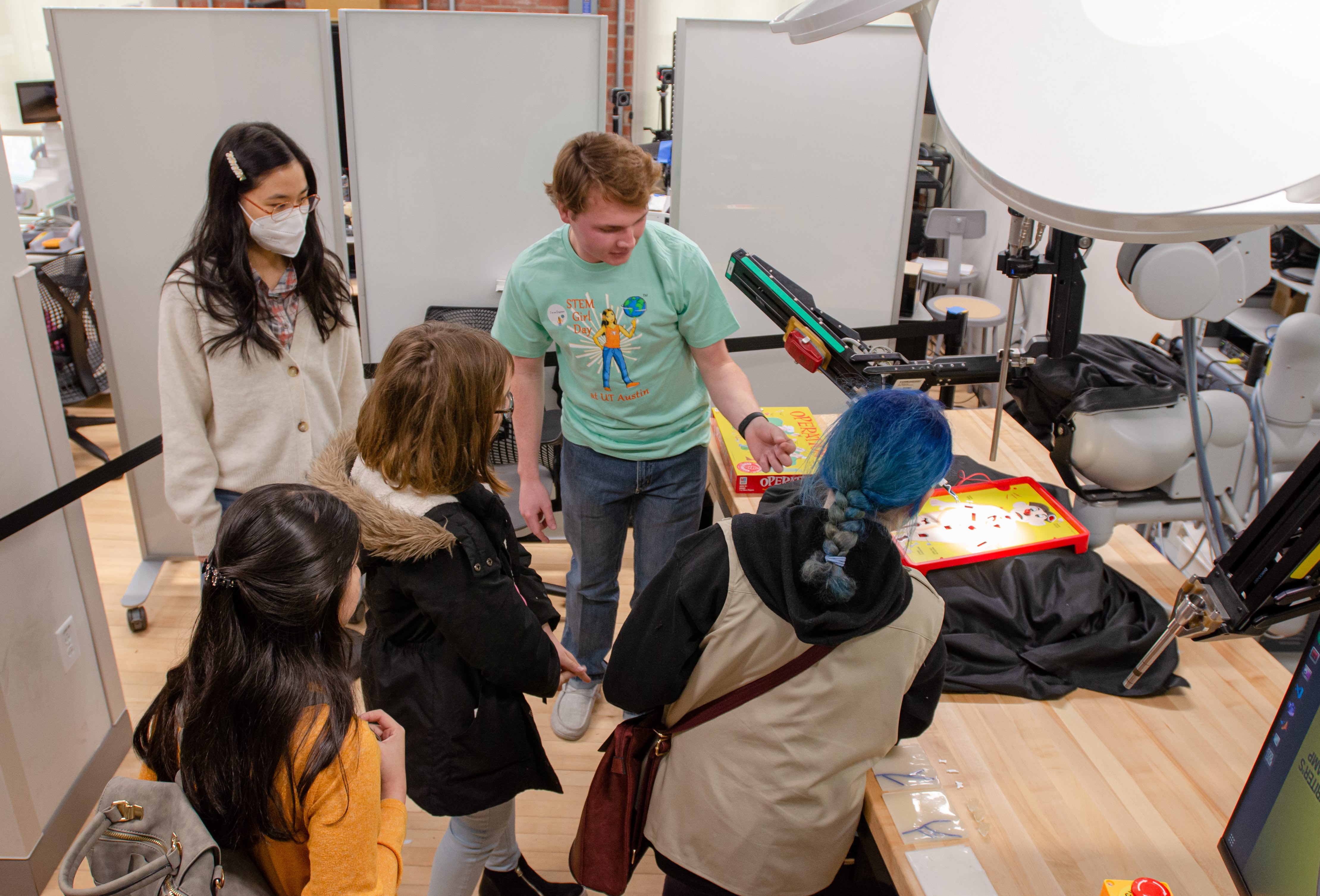 Cosponsored by: Texas Robotics & UT Computer Science
The Academy of Robotics is a week long academy for robotics hosted by the Texas Robotics and the Department of Computer Science for high school students.