Research
Researchers in multiple departments work to advance the capability of robotics numerous application spaces including social, surgical, rehabilitation, vehicles, drilling, manufacturing, space, nuclear, and defense.
Outreach
UT researchers regularly host robotics activities to engage the community at-large. These include lab tours, workshops, and on-site demonstrations.
Industry
Texas robotics partners with leading robotics players to connect students to potential careers, develop innovative research, and bridge the gap between education and industry.
A science and engineering partnership to advance robotics research and education
News & Events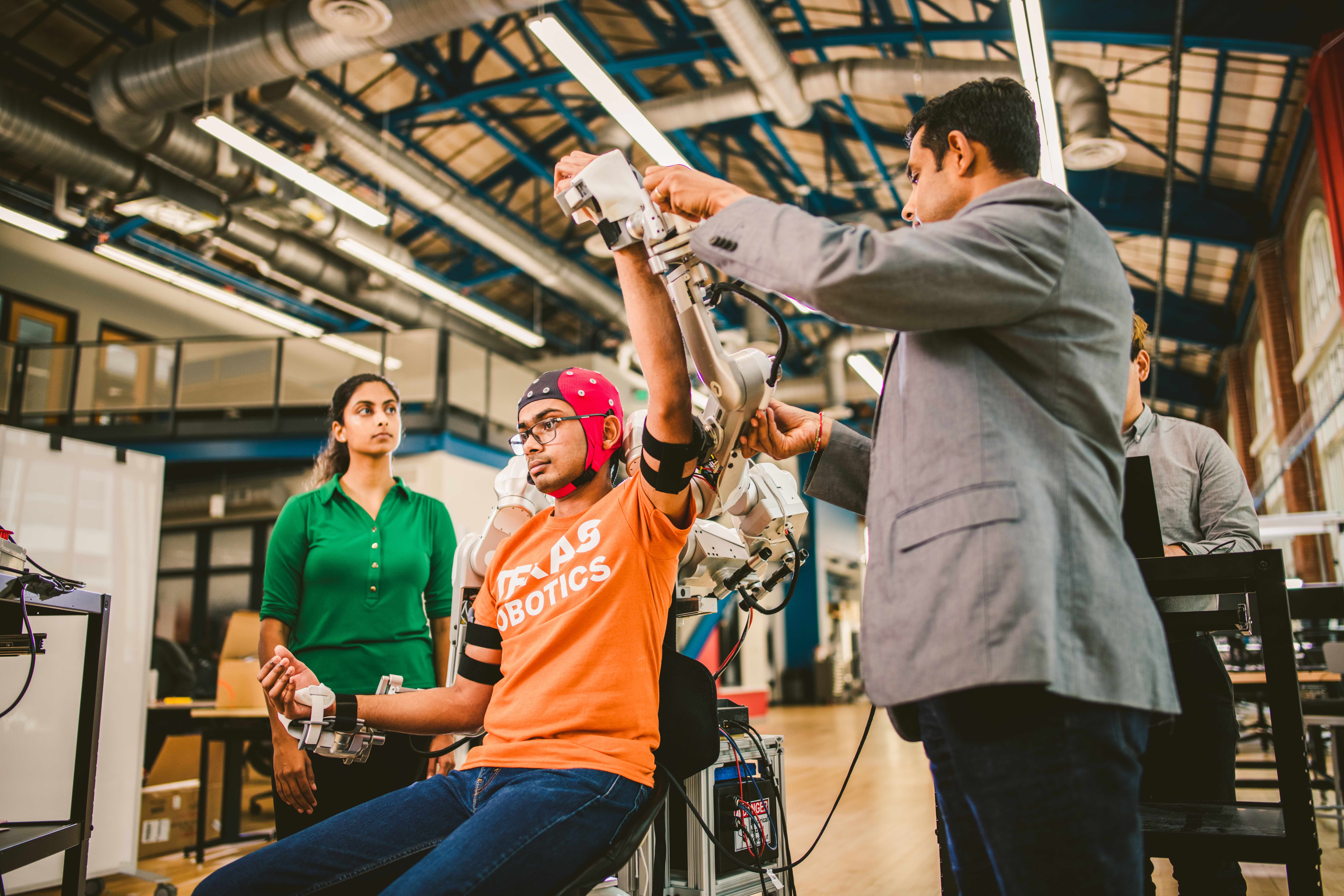 Texas Robotics at the University of Texas at Austin invites
applications for tenure-track faculty positions. Outstanding
candidates in all areas of Robotics will be considered.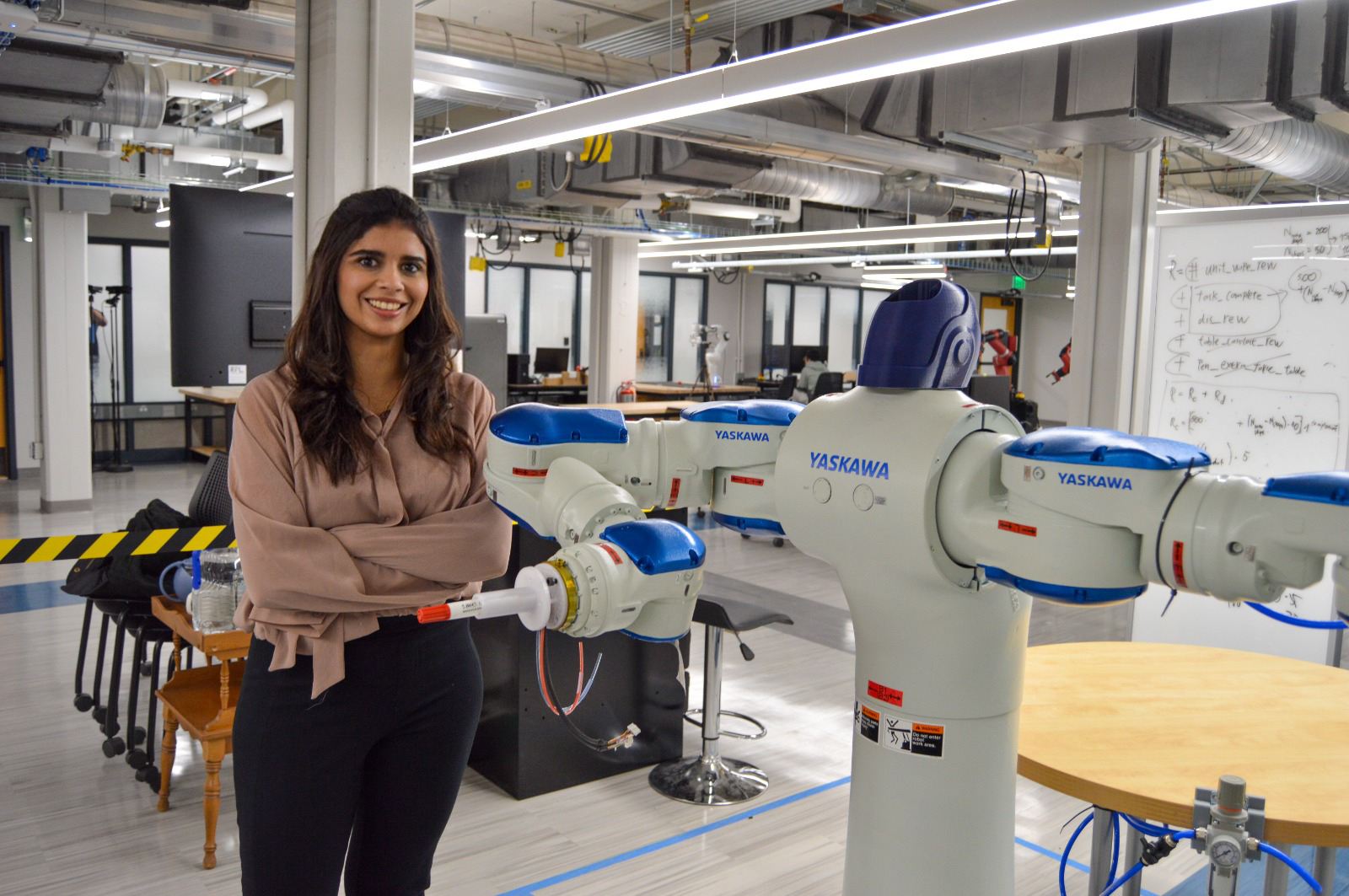 Elena Soto is a Master's student at Texas Robotics and member of the Rehabilitation and Neuromuscular Robotics Laboratory (ReNue). She is graduating this summer and currently looking for a post-graduate position.
Elena has been developing a system that enables robotic arms to understand human movement and translate it into robotic movement, giving people with spinal cord injuries the ability to perform tasks that they could not otherwise perform. With the potential to transform the lives of people with spinal cord injuries, Elena's work is a testament to the dedication of students at Texas Robotics to make the world a better place.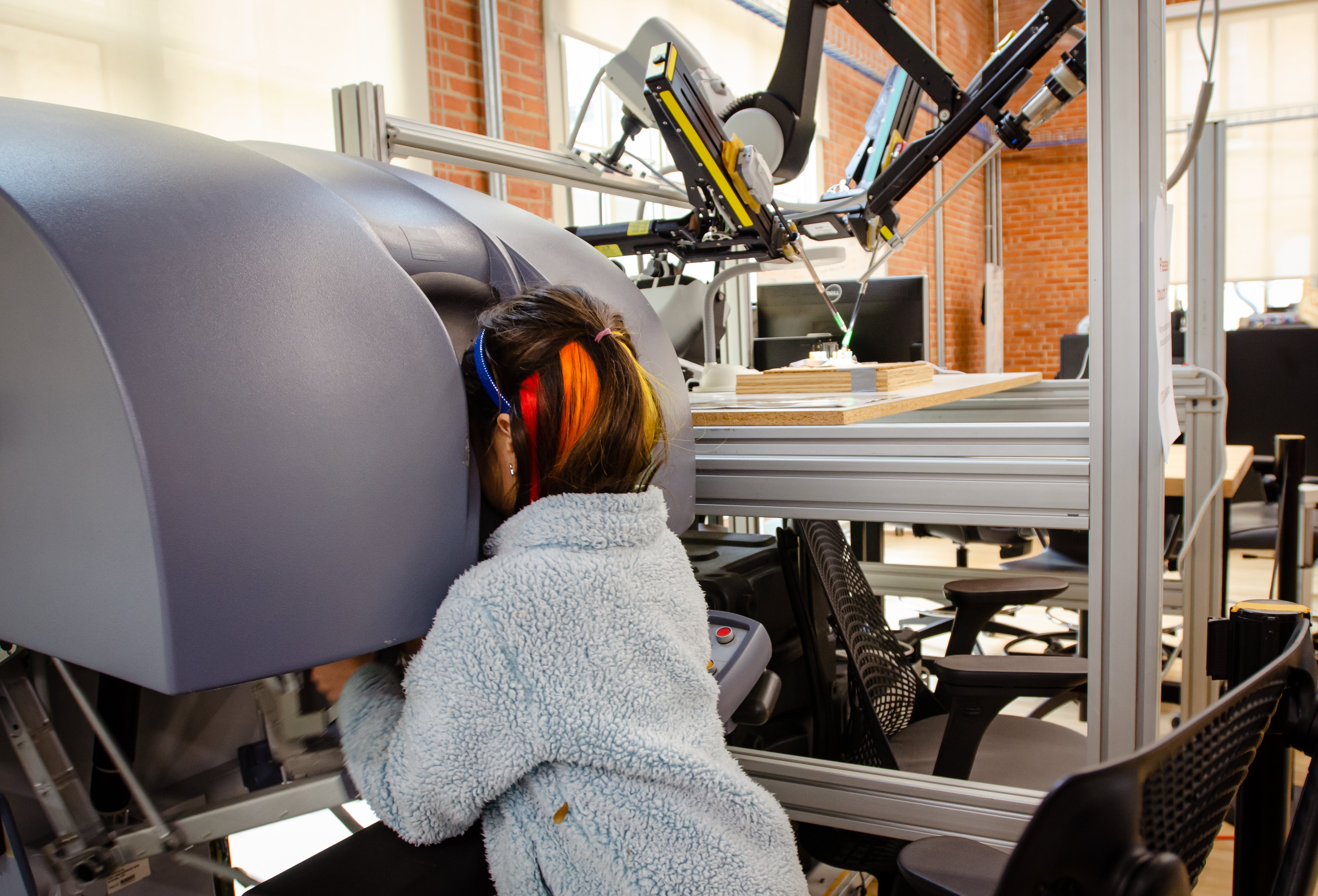 Girl Day 2023 at Texas Robotics was a success!

Texas Robotics is engaged with Army Futures Command to develop leading-edge robotics solutions.