Research
Researchers in multiple departments work to advance the capability of robotics numerous application spaces including social, surgical, rehabilitation, vehicles, drilling, manufacturing, space, nuclear, and defense.
Outreach
UT researchers regularly host robotics activities to engage the community at-large. These include lab tours, workshops, and on-site demonstrations.
Industry
Texas robotics partners with leading robotics players to connect students to potential careers, develop innovative research, and bridge the gap between education and industry.
A science and engineering partnership to advance robotics research and education
News & Events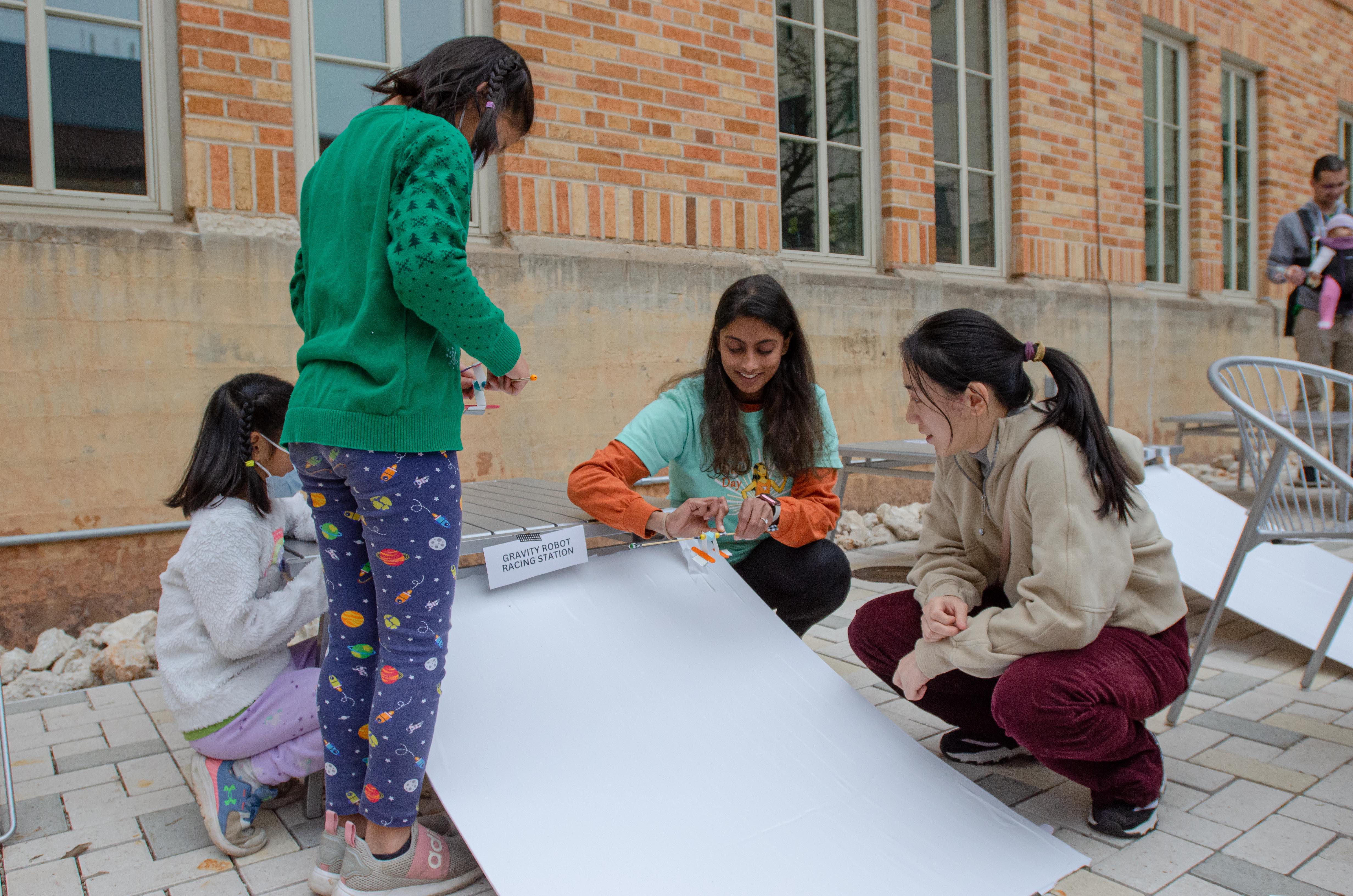 Texas Robotics is now recruiting two long term student workers to serve as administrative and communications workers.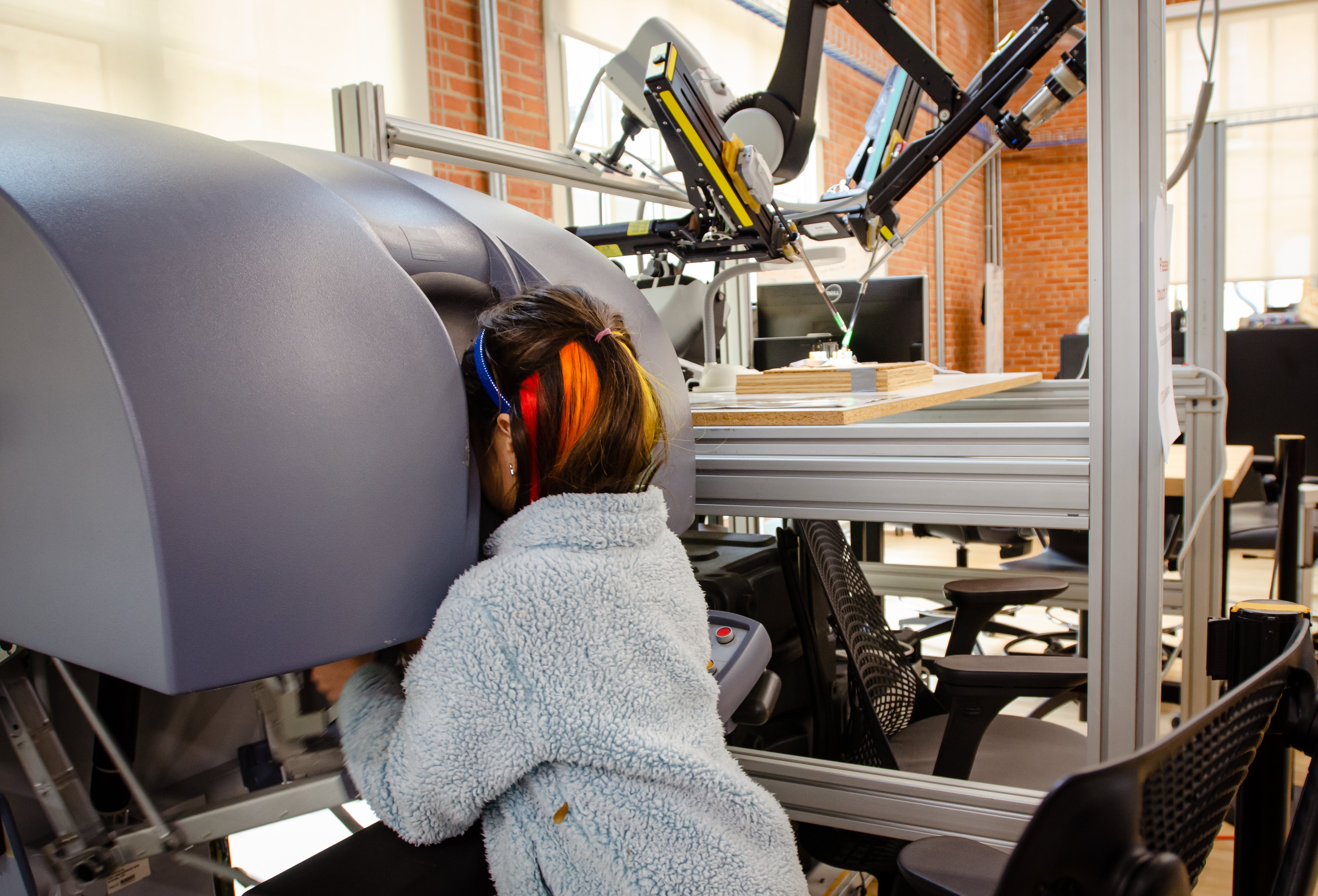 Girl Day 2023 at Texas Robotics was a success!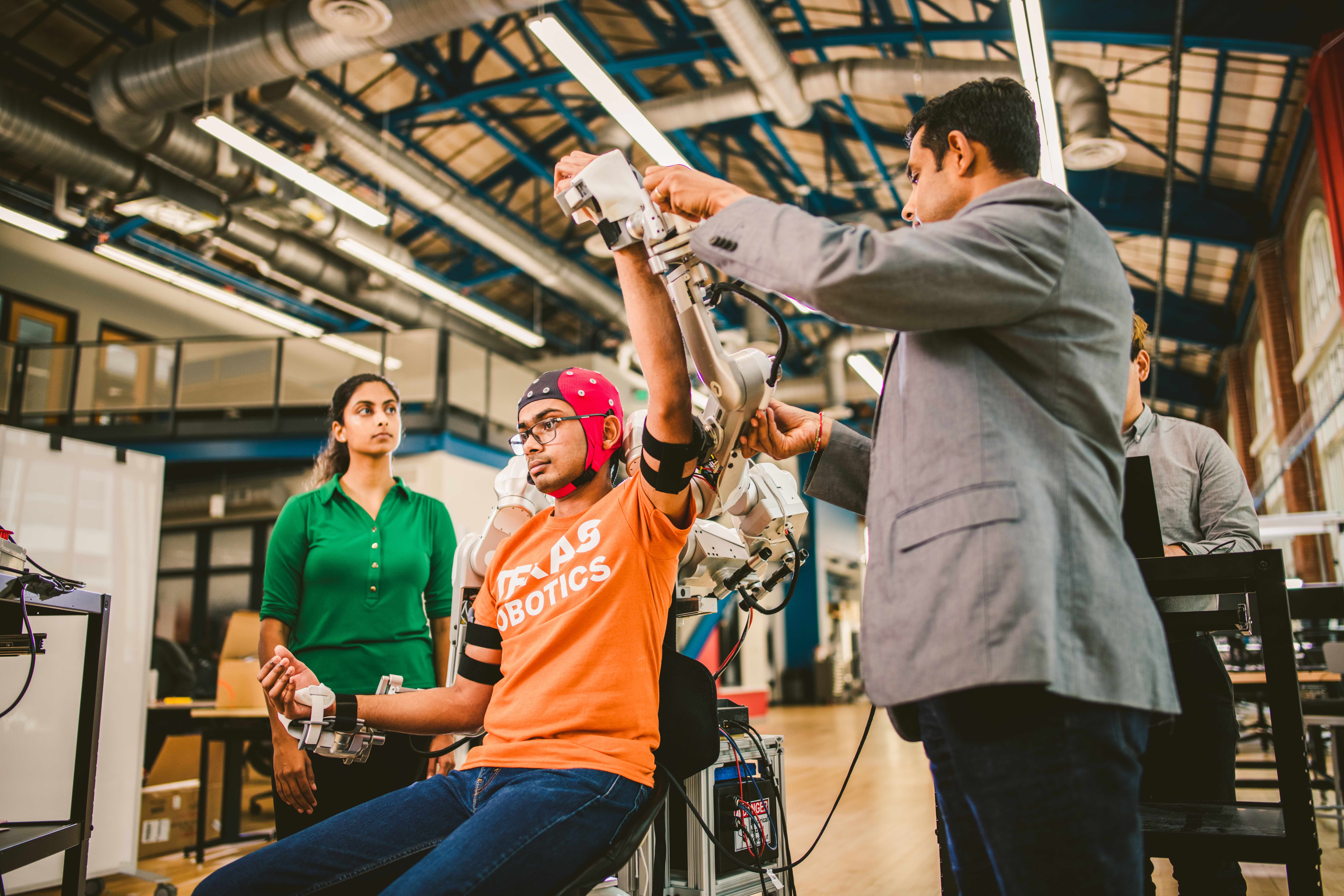 Texas Robotics at the University of Texas at Austin invites
applications for tenure-track faculty positions. Outstanding
candidates in all areas of Robotics will be considered.
 
Texas Robotics is engaged with Army Futures Command to develop leading-edge robotics solutions.